Oklahoma cancer survivors recreate beautiful survival picture
3 Years Later, Childhood Cancer Survivors Recreate Viral Photo | The Huffington Post
In 2014, Oklahoma photographer Lora Scantling photographed three little girls battling childhood cancer.
One beautiful image from the photo shoot showed then 3-year-old Rylie, 6-year-old Rheann, and 4-year-old Ainsley in a supportive embrace. The emotional photo went viral, appearing on websites and social media accounts around the world.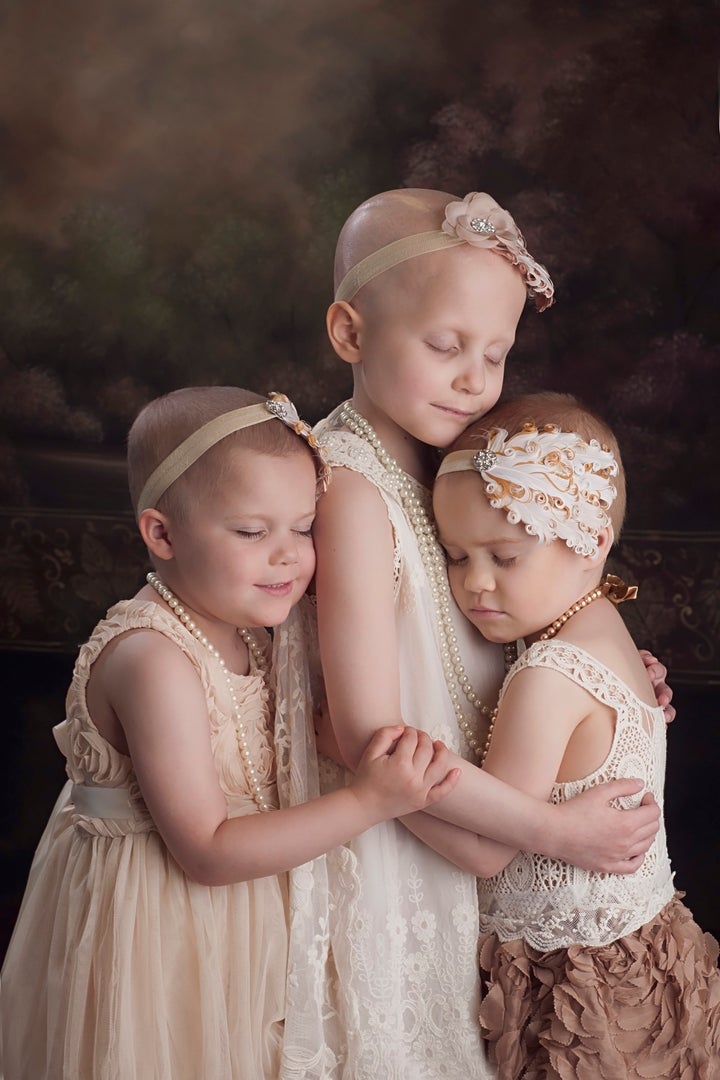 Scantling Photography
Scantling took this viral photo of the three girls in 2014.
Taking the photo was a powerful experience for Scantling. "My stepdad was losing his fight with lung cancer, and I wanted to get to do something that spoke a thousand words that would draw emotion," she told The Huffington Post.
"I chose childhood cancer because I also have a friend who had lost her little boy to cancer a few years before that," she explained. "I put a post out on Facebook seeking little girls who were fighting cancer, and the portrait was born!"
Though the girls hadn't met before the day she took that photo, they became instant friends. Now, all three of them are cancer-free, and they reunite each year to take a new portrait together.
On Tuesday, Scantling posted the 2017 version on her Facebook page.