Van Buren police looking for runaway boy. Info and pic included. PLEASE SHARE
.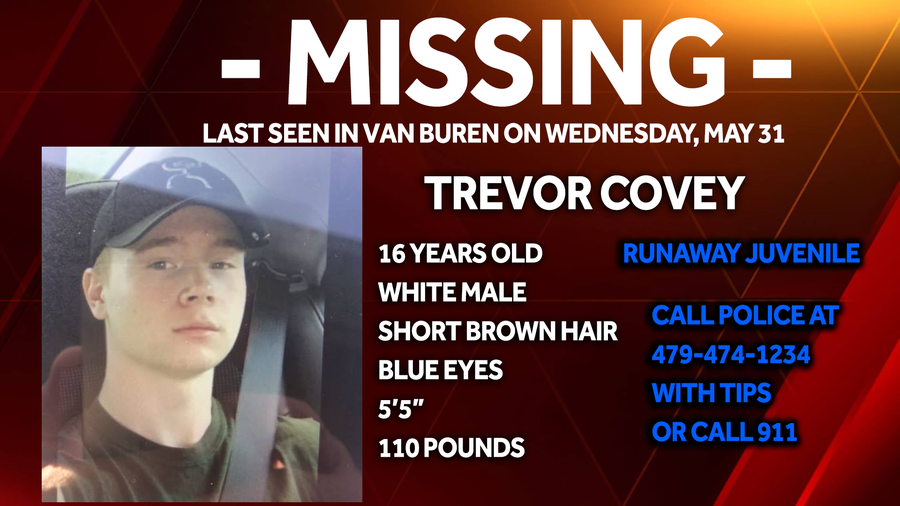 Van Buren asks for help finding runaway teen .
16 year old Trevor Covey hasn't been seen since last night at 9:30. His description and pic is above.
If you see Trevor or know of his whereabouts, call contact the Van Buren police department at the number above.