Vehicle of armed and dangerous suspect found abandoned in Sallisaw. SHARE
The vehicle belonging to an armed and dangerous suspect on the run in the River Valley has been found in Sallisaw. The suspect, 45 year old Jamie Huskey, was accused of hitting his sister with a metal object at a home in Fort Smith. Huskey is also armed with a pistol and has threatened "suicide by cop". Police say he is now wearing a ponytail and was last seen wearing dark shorts and a light colored shirt. Huskey is considered to be very dangerous and is also wanted for not registering as a sex offender.
Here is the picture of the suspect: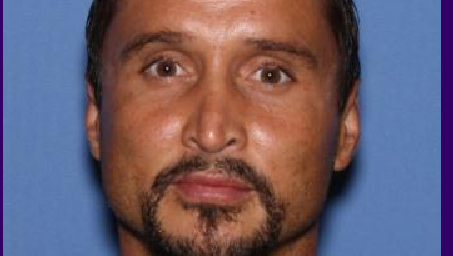 Several people who were also in the Mussett Road house when the assault took place were later taken in for questioning. The individuals fled the scene after it happened, and officers said they believed some had warrants out for their arrests.
If you see someone matching the description of Huskey, please call 911 and don't try to make contact with him.