Could you crack this cold case?
Maybe you could be the one to crack this very cold case
Officials with the Oklahoma Highway Patrol are seeking the public's help in identifying a homicide victim from a 28-year-old cold case.
On January 18, 1990, officials said a semi-truck and trailer driven by James Edward Taylor of Atlanta, Texas crashed on US 259, near Big Cedar, in southern Leflore County, Oklahoma. A black female passenger in the truck was killed during the collision. Troopers were unable to identify the female passenger (Jane Doe).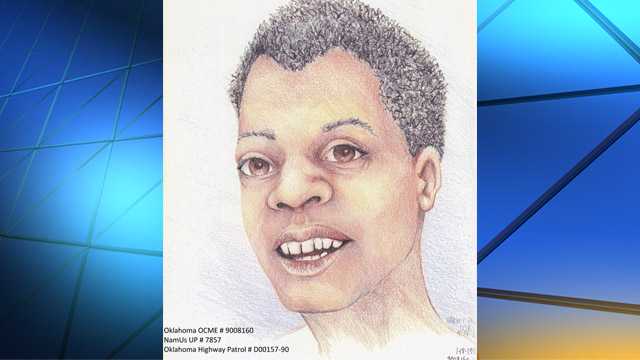 James Taylor said Jane Doe was a hitchhiker he had picked up 15 minutes before the collision, according to the OHP. Taylor's sister told investigators Taylor had picked Jane Doe up near 55th and Euclid in Cleveland, Ohio, and she believed Jane Doe went by "Beth" or "Baby." Taylor was subsequently charged with Jane Doe's death, but charges were eventually dismissed. Taylor died in 2008.
Jane Doe was 5 feet 1 inch tall and weighed 87 pounds. She was believed to be between 25 to 35 years old, had short black hair, brown eyes, and scars on her forehead and upper left arm. Jane Doe had a scar on her abdomen, believed to be from a C-section. She was wearing a shirt, sweater, pantyhose, pants and belt; the only personal item found with Jane Doe was a gold-colored ring with a pink stone. It was discovered by OHP Traffic Homicide Investigator/Trooper Tim Baker at Evans and Miller Funeral Home in Poteau who maintained custody of the ring for the past 28 years and provided the ring to Trooper Baker.
Anyone who has information is asked to call 1-866-OHPTIPS.